"What you mean 'we', white man?"
It is a solemn duty to fisk Bp. Barbara Harris and her "white boys" comments:
Domenico Bettinelli reports that Bishop Barbara Harris thinks the Freedom Rides are back in town:
"This is a power struggle as to who is going to run the church, the white boys who have always run it, or some different kinds of people. White men see their church being changed and they don't like it."
(reported in the Guardian)
Let's reality check this:
Barbara Harris (Assisting Bishop of Washington)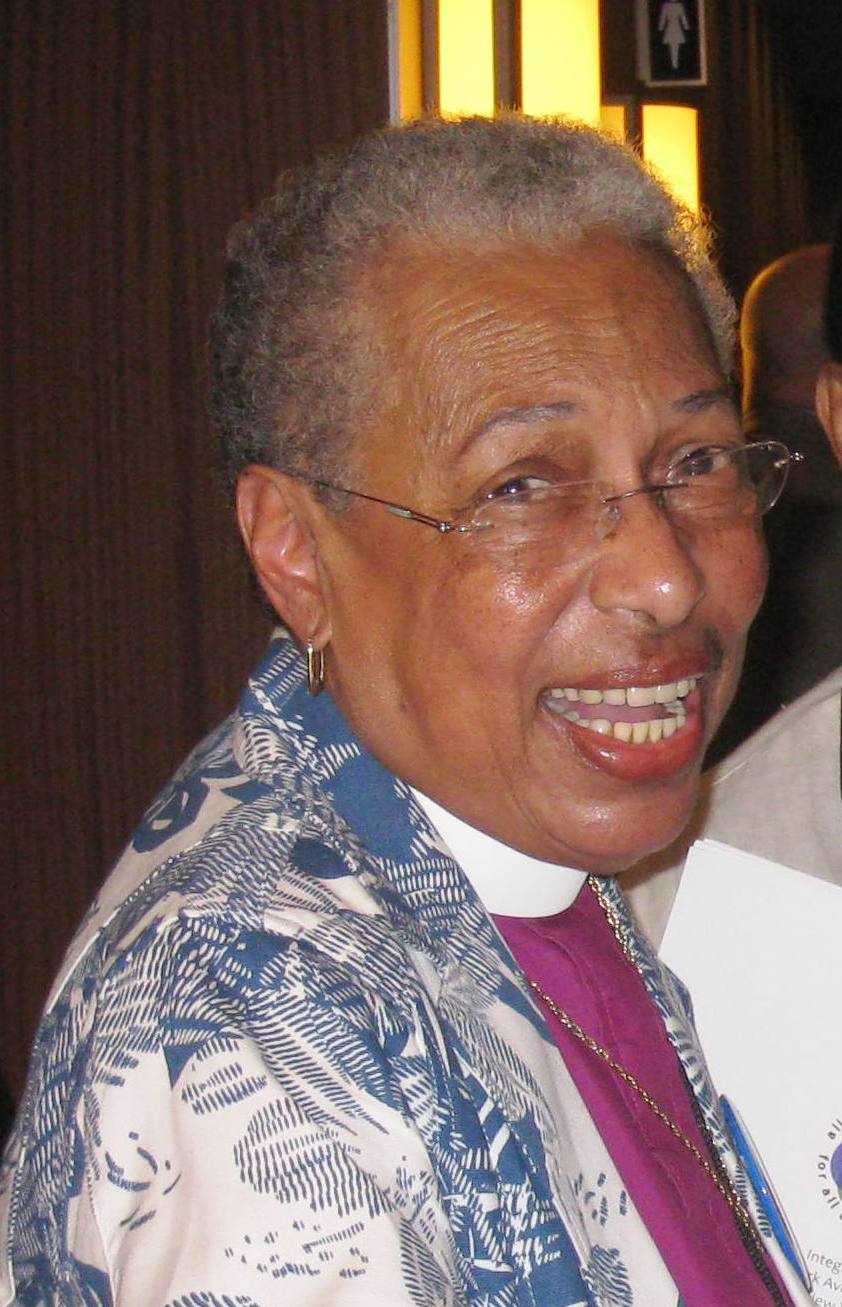 Nope, definately not a white boy.
Let's see about those "different kinds of people" challenging the "white boys":
Vicki Gene Robinson (new Bishop of New Hampshire)
Not a white boy:
Frank Griswold (Presiding Bishop of the ECUSA)
Not a white boy:
Douglas Theuner (retiring bishop of New Hampshire)
Not a white boy:

Um, whatever … now that we've taken a look at those challenging the dread grip of White Boys™ on the life of the Anglican communion, let's take a look at those who "see their church being changed and they don't like it."
Peter Akinola (Archbishop and Primate of Nigeria)
White boy: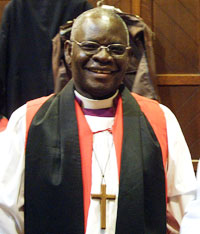 Drexel Gomez (Lord Archbishop of the West Indies, Primate and Metropolitan)
White boy:
Moses Tay (Primate of South East Asia, Bishop of Singapore)
White boy:
Does anyone know a good opthamologist in the Washington, D.C. area? It would appear that Bishop Harris needs to have her eyes examined. She's clearly not color-blind, but suffering from some odd inversion of color perception.
Here there cannot be Greek and Jew, circumcised and uncircumcised, barbarian, Scythian, slave, free man, but Christ is all, and in all.

— Colossians 3:11 (RSV)
But never mind what that old homophobe St. Paul had to say. According to Barbara Harris, we can still have white and non-white. You go, sister! Don't let those white boys in America push your brothers in Africa and the rest of the Third World around! "Different kinds of people" Power!